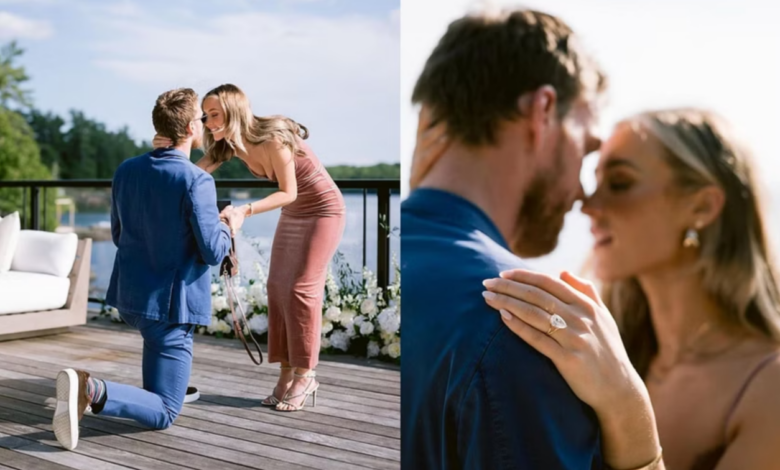 It appears that the captain of the Edmonton Oilers will soon sign a long-term contract (for marriage). Yesterday afternoon, Connor McDavid and Lauren Kyle made their engagement public on Instagram.
On June 22, 2023, the couple got engaged, according to an Instagram post. "I cannot express how delighted I am that we will be spending the rest of our lives together," says Lauren Kyle. I can't believe we still have so much to look forward to after almost 8 years of development, joy, and love. Lenny, the couple's dog who can be seen in one of the pictures wearing a bandana commemorating the engagement, lives with Lauren and Connor.
The happy couple spent their summer getaway at the lavish Amangiri resort in Canyon Point, Utah. Getting enough sleep is essential after a long season and playoffs.
McDavid will be busy because a new season is coming up and a wedding needs to be organized. Lauren will as well, based on the size of that rock on her finger. With preseason games slated for the end of September into October, McDavid will return to his hockey mode in the fall.