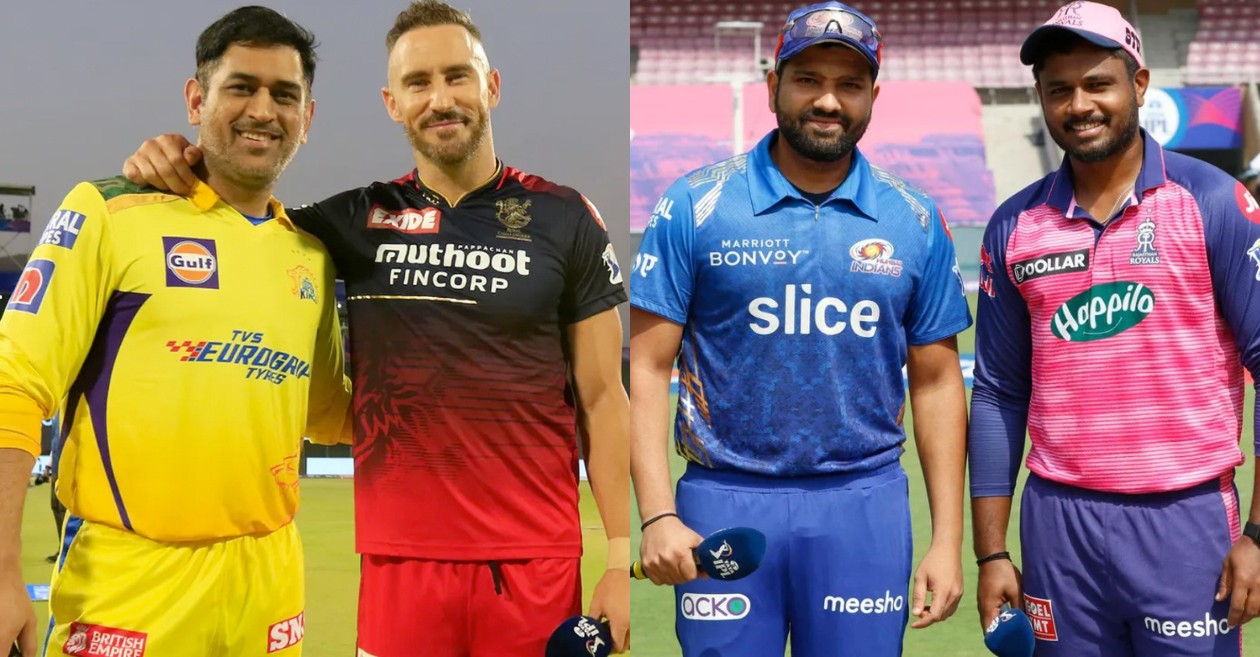 The Indian Premier League (IPL) has not only revolutionized the game of cricket but has also become a hotbed for business and brand development. With each passing season, the league's popularity and revenue have soared to new heights. In a recent report by Houlihan Lokey, the overall valuation of the IPL has been estimated at a staggering USD 15.4 billion. Moreover, the franchise brand values have also reached unprecedented levels, with the Chennai Super Kings (CSK) emerging as the most valued team in the league.
CSK has established itself as a force to be reckoned with in the IPL under the astute leadership of Mahendra Singh Dhoni. The team's consistent on-field performances and the loyalty of its fanbase have played a significant role in boosting its brand value. It is worth mentioning that the Chennai-based team earlier this year clinched their fifth league title in the recently concluded IPL 2023.
According to Houlihan Lokey's report, CSK's brand worth currently stands at USD 212 million, making it the most valued IPL franchise. Following closely behind CSK is the Royal Challengers Bangalore (RCB), captained by the former South Africa skipper Faf du Plessis and starring charismatic Virat Kohli. RCB's valuation is reported to be USD 195 million, reflecting the team's popularity and market appeal.
Led by Rohit Sharma, one of the most successful teams in the IPL, Mumbai Indians (MI) hold the third position in terms of brand equity, with a valuation of USD 190 million.
Kolkata Knight Riders (KKR), the team co-owned by Bollywood superstar Shah Rukh Khan, has established a strong brand presence over the years and currently stands at a brand value of USD 181 million, securing the fourth spot on the list. The Delhi Capitals (DC) have witnessed a rise in their brand value as well. With USD 133 million, they have firmly established themselves among the top five franchises in terms of asset.
Sunrisers Hyderabad (SRH), with their consistent performances and loyal fan base, have a valuation of USD 128 million, securing the sixth position. The inaugural IPL champions, Rajasthan Royals (RR), have a brand value of USD 120 million, tied with the newly introduced Gujarat Titans (GT).
The Punjab Kings (PBKS) have a brand value of USD 90 million. Despite not featuring in the top rankings, the team has a strong fan following and continues to be a significant player in the IPL. The Lucknow Super Giants (LSG), the newest entrants to the league, have shown promise both on and off the field, with a brand value of USD 83 million.
As the IPL continues to grow in popularity and financial stature, we can expect these brand valuations to reach even greater heights in the coming years. The league's ability to attract top talent, engage fans, and provide a thrilling cricketing experience makes it an enticing prospect for investors and sponsors alike.