The All-Star Game is soon to get underway. Kicking off the festivities on the mound: Diamondbacks right-hander Zac Gallen and Yankees ace Gerrit Cole.
The two pitchers were acquired by their respective clubs at very different stages of their careers. Cole had established himself as arguably the sport's best pitcher by the 2019-20 offseason. He'd join the Yankees on a nine-year, $324MM free agent contract that shattered the record for the largest pitching deal in MLB history. 519 innings of 3.19 ERA ball later, the Yankees are surely happy with that investment.
Gallen landed in Arizona well before he was established as an MLB starter. Originally drafted by the Cardinals, he was dealt to the Marlins as a prospect alongside Sandy Alcantara, Magneuris Sierra and Daniel Castano in the lopsided Marcell Ozuna trade over the 2017-18 offseason. Gallen spent a year and a half in the Miami system, reaching the big leagues in June '19.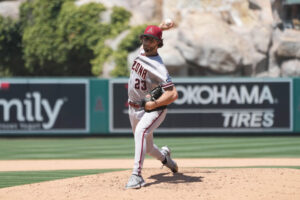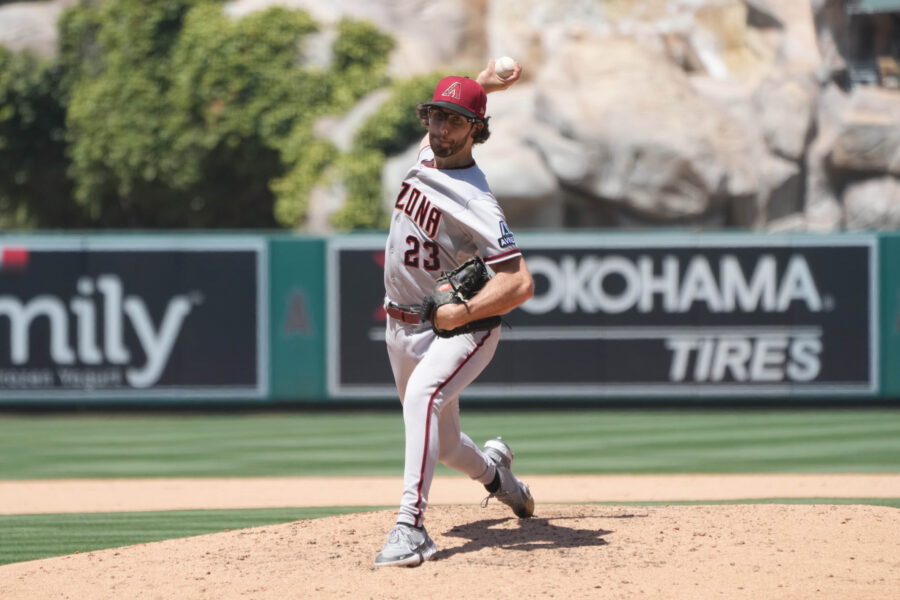 A rookie starter on a then-noncompetitive Miami club, Gallen wasn't on many people's radar as a viable trade candidate going into the 2019 deadline. The Fish and Diamondbacks ignored traditional competitive windows and lined up on the extremely rare swap of top young talents: a one-for-one deal that sent Gallen to Phoenix for Double-A middle infielder Jazz Chisholm Jr.
Swapping highly-regarded prospects at positions of need is far more common in fan speculation than it is in practice. Organizations are typically reluctant to surrender quality controllable talent. Clubs liked those players enough to acquire and develop them in the first place; it's only natural if teams tend to value their in-house talent more than other organizations might.
Going into the 2019 season, Chisholm was generally regarded as the superior prospect. The Bahamian infielder ranked 59th on Baseball America's top 100 list and 32nd on Keith Law's list (then at ESPN). His athleticism, switch-hitting ability and huge raw power made him a potential franchise middle infielder. Gallen was more generally perceived as a future strike-throwing #4 starter than a burgeoning ace.
Gallen flipped that script with a breakout 2019 campaign. He posted a 1.77 ERA over 14 Triple-A starts before his first call-up. He made seven starts with Miami, working to a 2.72 ERA with a strong 28.5% strikeout percentage in his first 36 2/3 frames. Arizona had to view Gallen as a potential top-of-the-rotation starter to make parting with Chisholm worthwhile.
They've been proven right in that evaluation. In parts of five seasons as a Diamondback, Gallen has worked to a 3.10 ERA through 539 1/3 innings. He's striking out just over 27% of batters faced. The North Carolina product was a little walk-prone early in his career, but he has consistently cut into the free passes as he's gotten more experience.
Only once has Gallen posted an ERA higher than this year's 3.04 clip. His 4.30 mark in 2021 looks like a blip, as he followed up a career-low 2.54 last season with his All-Star first half. Of the 94 starters with 70+ innings, he's in the top 25 in ERA (18th), strikeout rate (22nd at 26.5%) and SIERA (14th at 3.53).
Gallen has twice found himself on Cy Young ballots. He's likely to land some support for a third season after picking up a deserved first All-Star selection. Gallen has been the clear staff ace for a resurgent Arizona club that went into the All-Star Break percentage points behind the Dodgers for first place in the NL West. He is eligible for arbitration for another two seasons.
While the trade leans in Arizona's favor, Chisholm has tapped into a lot of the promise he'd shown as a minor leaguer. He connected on 14 home runs and swiped 12 bases in only 60 games last season, earning an All-Star nod of his own. Unfortunately, he couldn't play in that game, as his campaign was ended on June 29 by a back injury.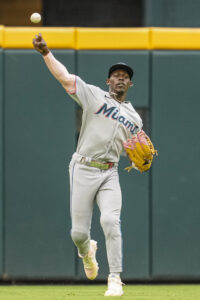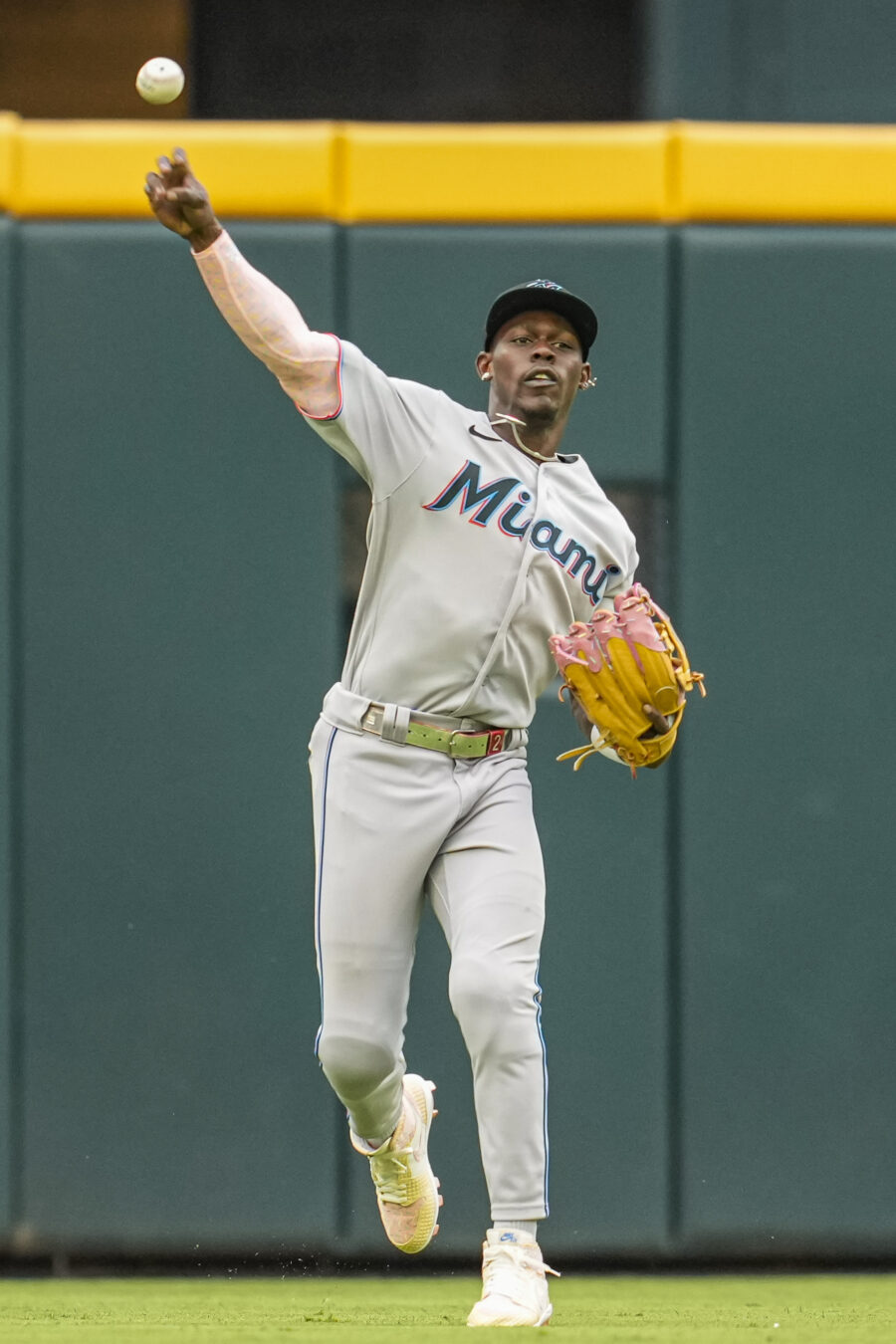 The Fish moved Chisholm to center field to accommodate the acquisition of Luis Arraez over the offseason. Chisholm has gotten mixed reviews from public defensive metrics for his outfield performance. He's hitting .246/.302/.443 with nine longballs and 14 steals over 183 trips to the dish this year. Injuries have again been a story, as he lost around a month to turf toe on his right foot and is currently on the injured list with an oblique strain.
While the repeated health questions are surely frustrating for Chisholm and the organization alike, he's flashed the ability to be a franchise building block. Controllable through 2026, he figures to play an everyday role in South Florida for the next few seasons.
In spite of Chisholm's two absences, Miami is 14 games over .500 and in possession of the National League's top Wild Card spot. That's in large part thanks to an excellent rotation. Miami's starting staff would be better if Gallen were a part of it — every team's would — but the Fish are as well suited as any club to surrender quality pitching for a potential impact position player. They took a similar approach last offseason, sending Pablo López to Minnesota for Arraez.
Overall, both clubs probably feel strongly about their evaluation of the young player they acquired four seasons ago. Gallen has been healthier and the more valuable player to this point, but Chisholm is one of the top hitters on a Marlins' club that skews toward pitching. While trades like this don't happen frequently, the surprising Gallen-Chisholm swap has been impactful for a pair of the NL's upstart contenders.
Images courtesy of USA Today Sports.