At the Women's World Cup this month, the BBC will share UK broadcasting duties with the ITV once again.
The first Women's World Cup 2023 fixture shown on BBC will be the opening game, where joint-hosts New Zealand taken on Norway on Thursday 20 July, with England's second game against Denmark also being broadcast by BBC.
Gabby Logan is the BBC's main football presenter for the tournament, continuing on from the role she performed at the Women's Euros last year. Former England internationals such as Alex Scott, Steph Houghton, Ellen White and Fara Williams will join her in the studio, while Arsenal manager Jonas Eidevall will also be offering his expert insight. 
Robyn Cowen is the broadcaster's main commentator, but we'll also hear from Jonathan Pearce and Vicky Sparks in the gantry. 
So, when you're watching the World Cup this summer, this is who will be on your screens:
BBC'S WORLD CUP PRESENTERS
Gabby Logan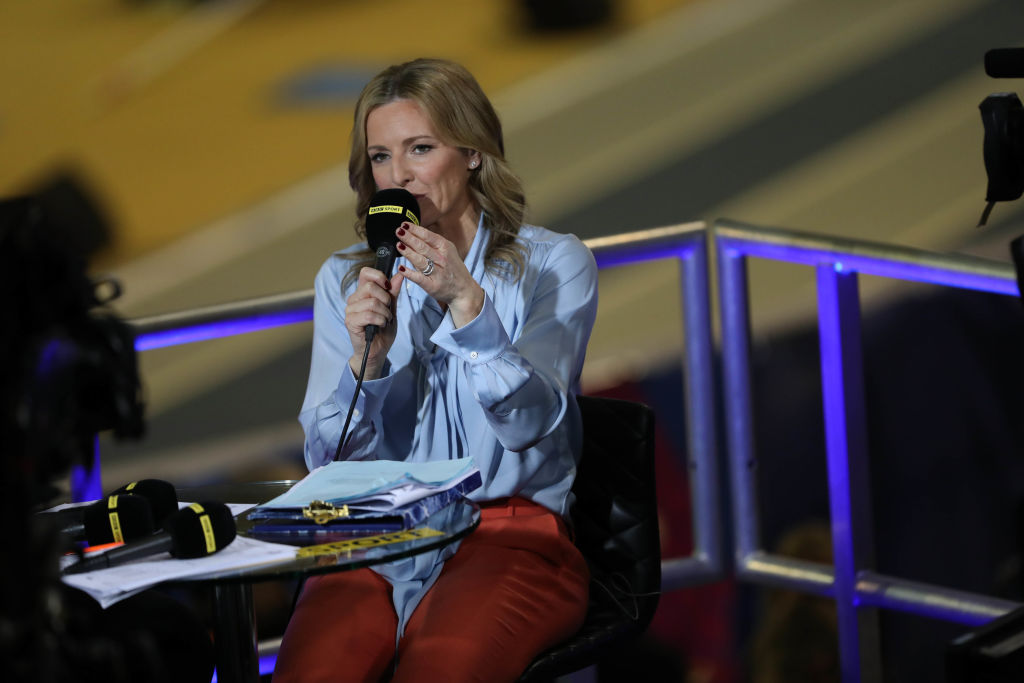 Gabby Logan is a former gymnast turned TV presenter and the daughter of former Welsh international footballer and manager Terry Yorath. Logan has been presenting on Sky Sports in 1996, moving to ITV in 1998 and later the BBC in 2007. Logan has presented various sports shows on the Beeb and was the lead anchor for Women's Euro 2022. 
Reshmin Chowdhury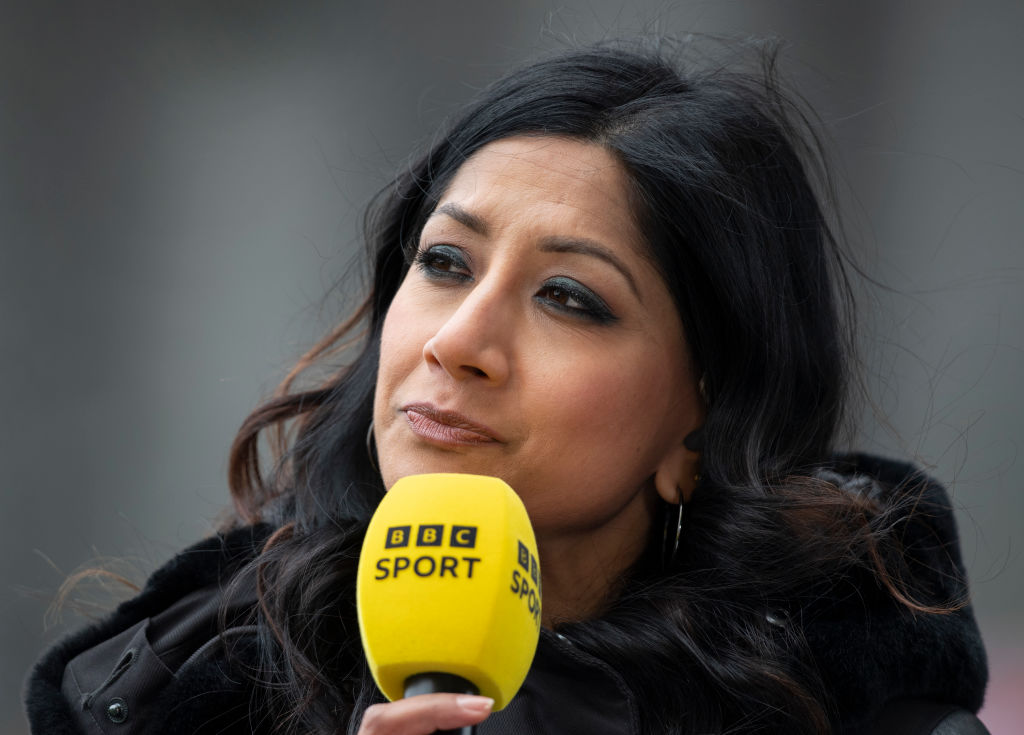 Reshmin Chowdhury is an experienced broadcaster who currently leads live coverage of the Premier League on Talksport on Saturday mornings, and also presents for Sky Sports on the Women's Super League and the Women's Football Show on the BBC.
Chowdhury has also covered European competitions on BT Sport, the Tokyo 2020 Olympic and Beijing 2022 Winter Olympic Games with Eurosport and Discovery+, and presented for ITV at Euro 2020.
Alex Scott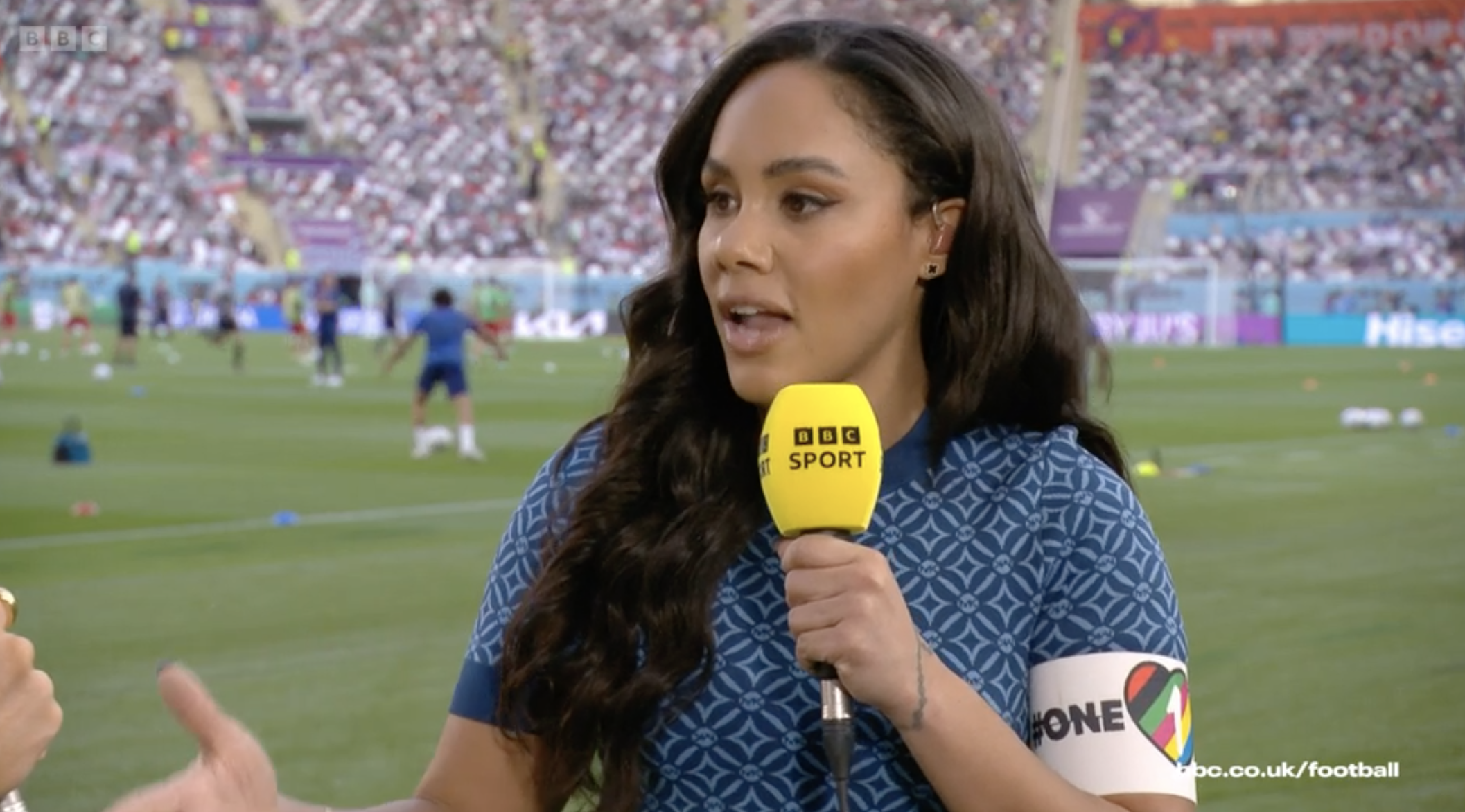 Alex Scott appeared 140 times for England, represented Great Britain at the 2012 Olympics and won five titles in English football with Arsenal. When she covered the men's 2018 FIFA World Cup, she became the first female football pundit at a World Cup for the BBC and has since presented Football Focus, coverage of women's football on the BBC and the 2020 Olympic Games alongside Clare Balding.
As well as presenting, Scott will also work as a pundit for some games, too. 
BBC's World Cup pundits
Ellen White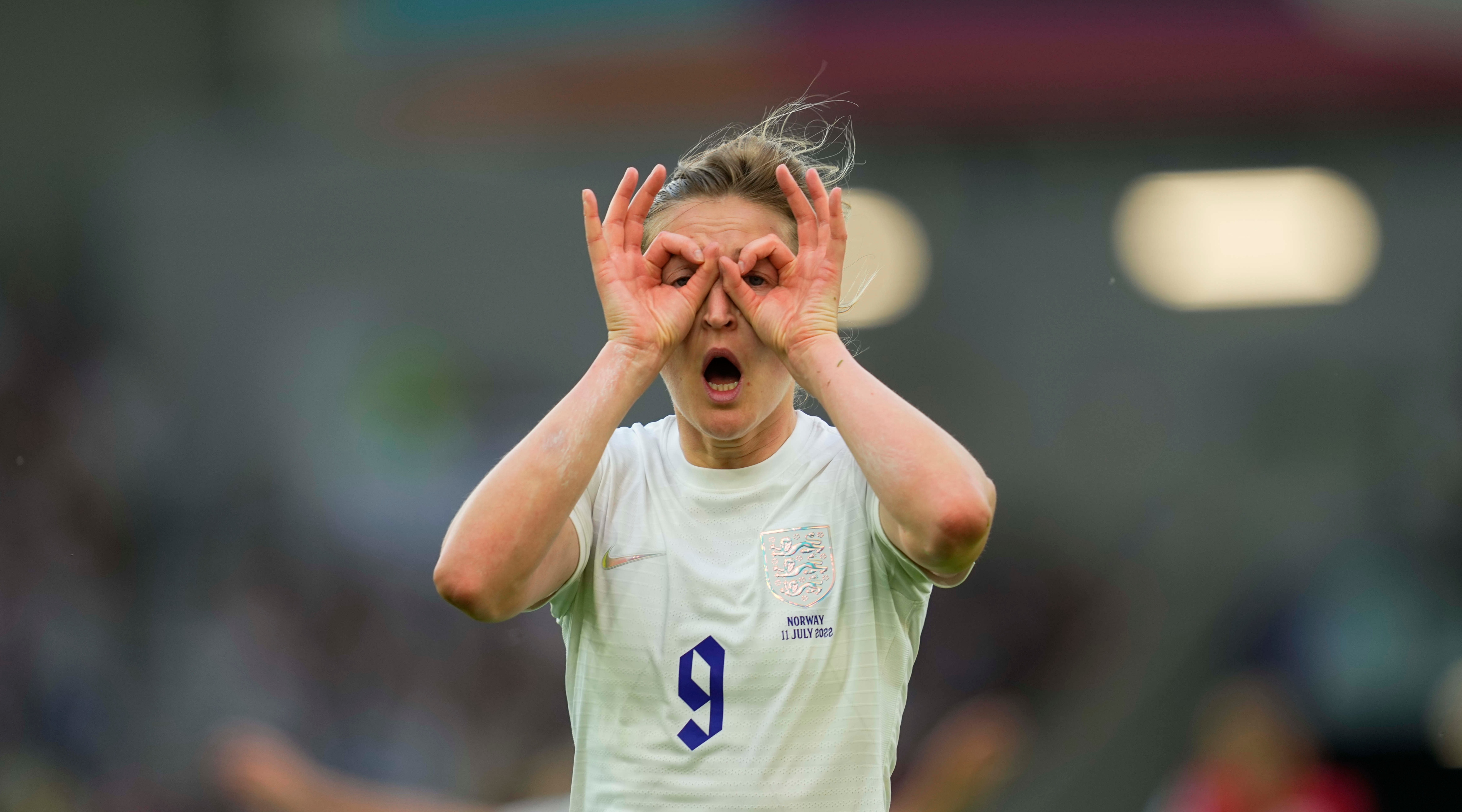 Ellen White retired from professional football less than 12 months ago, after winning Euro 2022 with the Lionesses. She started all six games at the tournament, scoring twice, and retired from the national team with 52 goals in 113 caps – making her the highest scoring England women's player in history. She has since worked as a pundit on WSL coverage. 
Steph Houghton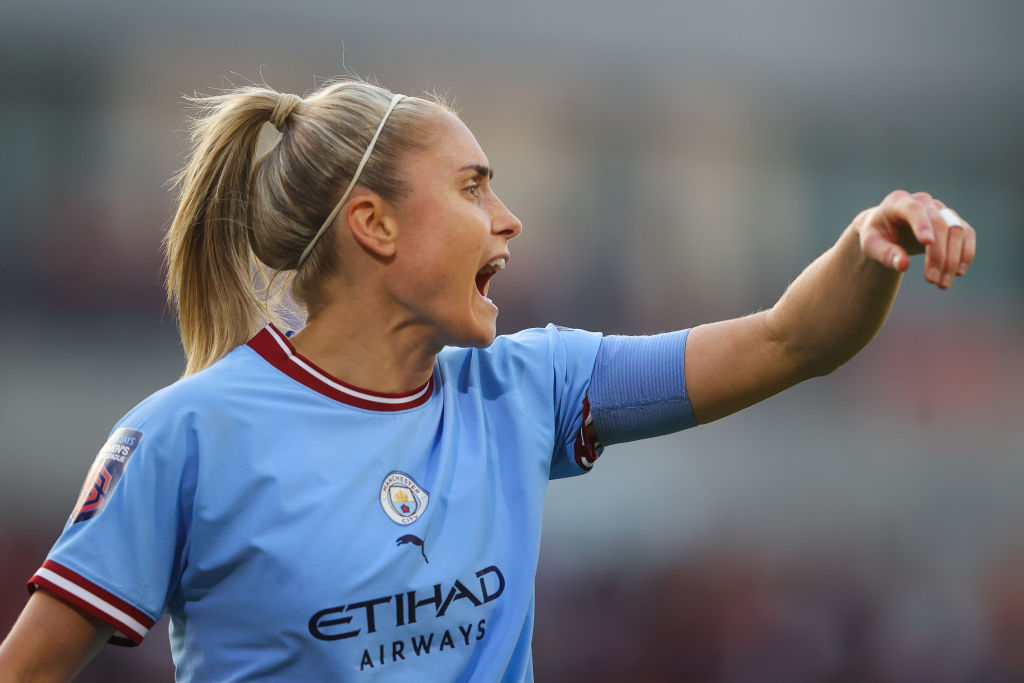 Despite still playing for Manchester City, Houghton hasn't featured for England since 2021 – though injuries suggested she might be included for the 2023 World Cup. Alas, she wasn't selected, but the BBC have snapped her up instead to work as a pundit for the tournament. She has played 121 times for her nation in her career, a large amount as captain.
Fara Williams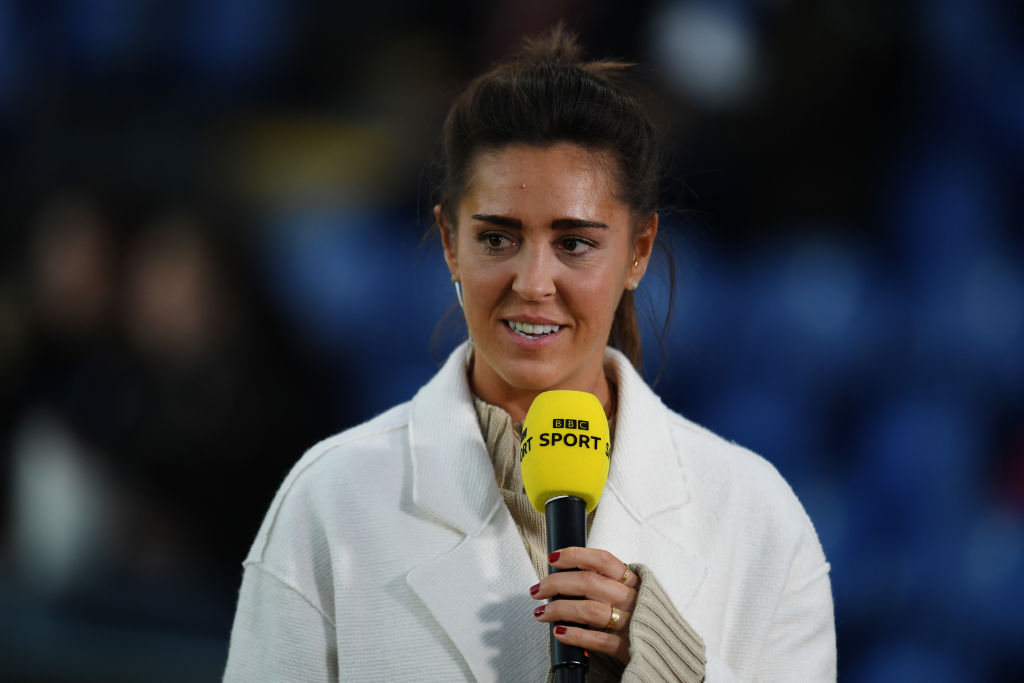 With 172 caps to her name, Williams has played the most games for England in history. Since retiring in 2021, she has gone onto frequently work in the media, with regular appearances on Sky Sports for their WSL coverage, as well as for the BBC during England women games. 
Rachel Brown-Finnis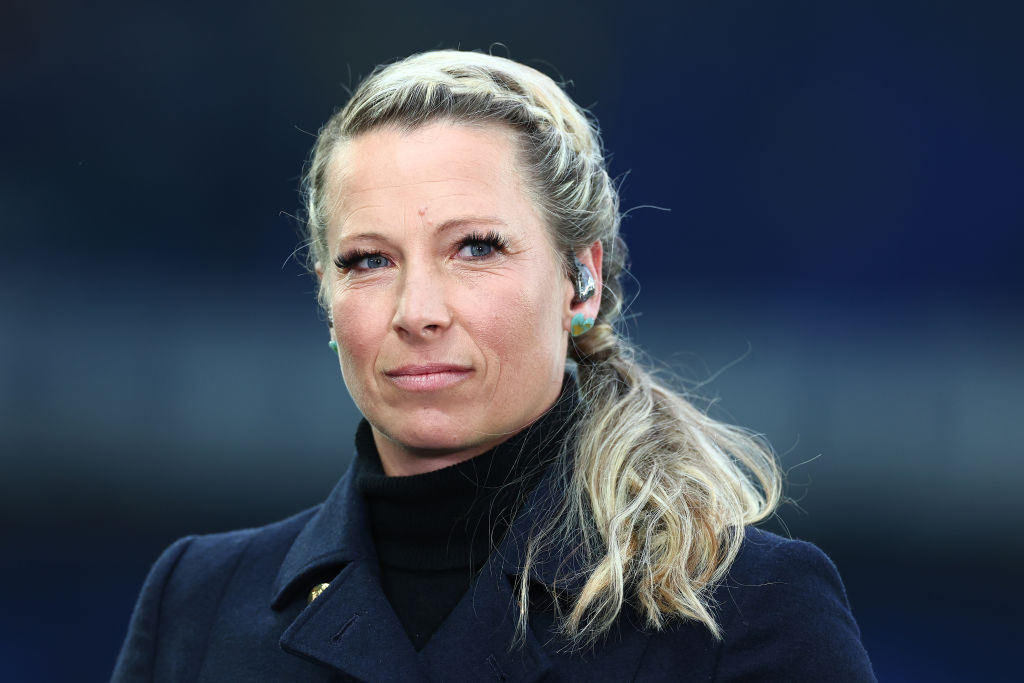 Rachel Brown-Finnis is a former goalkeeper who played 82 times for England between 1997 and 2013. She now works for Everton's Community Project, as well as a pundit for BBC's Football Focus, BBC'S Women's Football Show and at multiple tournaments as both a pundit and co-commentator. She will continue both roles for Australia and New Zealand. 
Anita Asante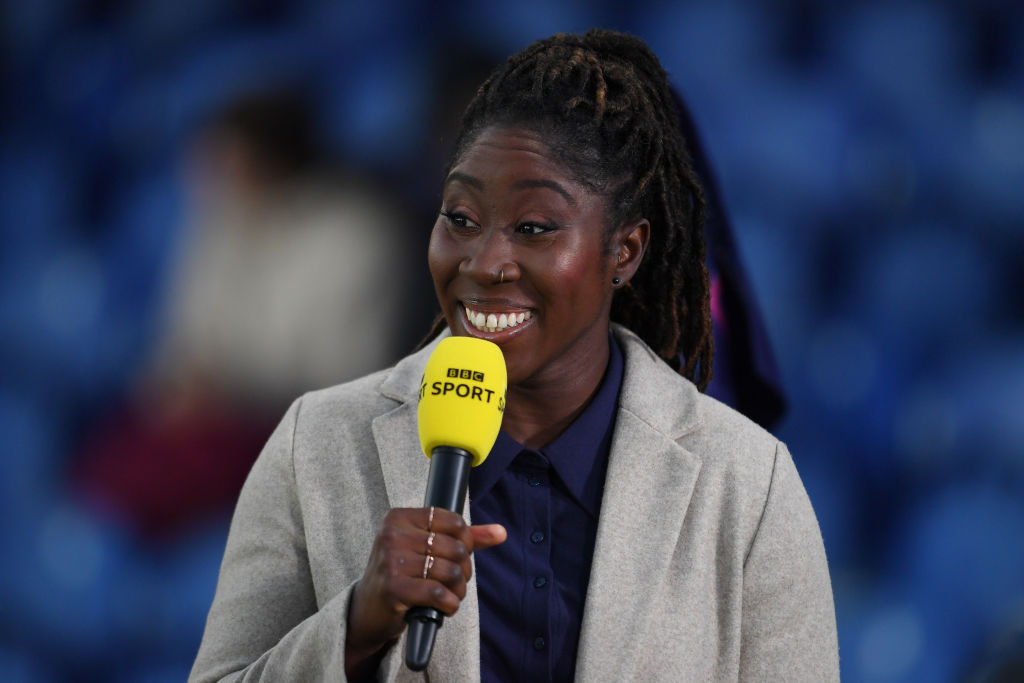 Anita Asante is the current Bristol City WFC manager, and achieved promotion from the Women's Championship in her first season in charge. The 38-year-old retired from football just last year having made 71 appearances for England during her career. 
Karen Bardsley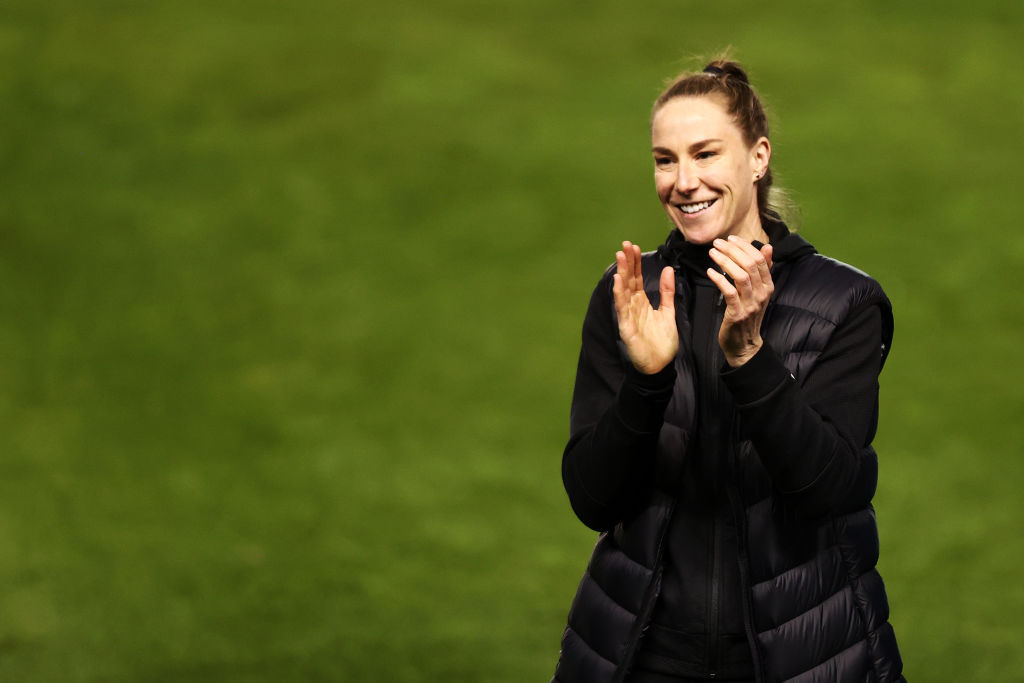 Karen Bardsley earned 82 caps in goal for England and won major trophies with Manchester City. She retired in 2022 after a long-term injury. She worked at the 2022 World Cup as a co-commentator, something she will do alongside being a pundit for the tournament Down Under. 
Laura Georges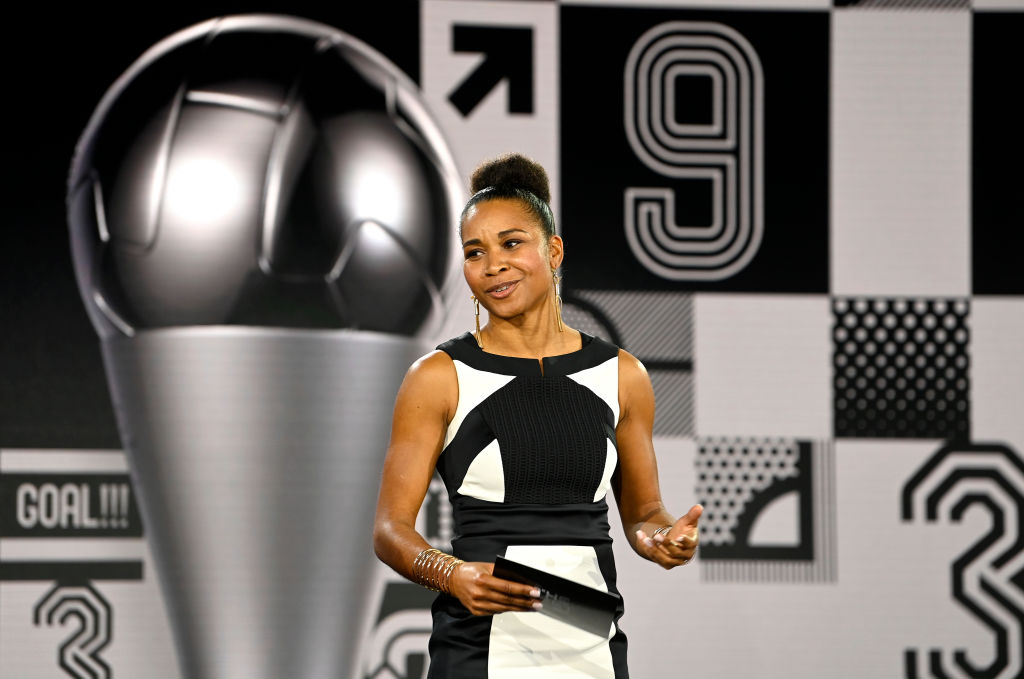 Laura Georges is the Secretary General of the French Football Federation, having garned 188 caps for her country in a 17-year career. Georges played for the likes of Lyon, PSG and Bayern Munich in her career, winning the Division 1 Feminine six times with Lyon, as well as the Women's Champions League twice. She appeared as a pundit during Women's Euro 2022 and the men's 2022 World Cup.
Jonas Eidevall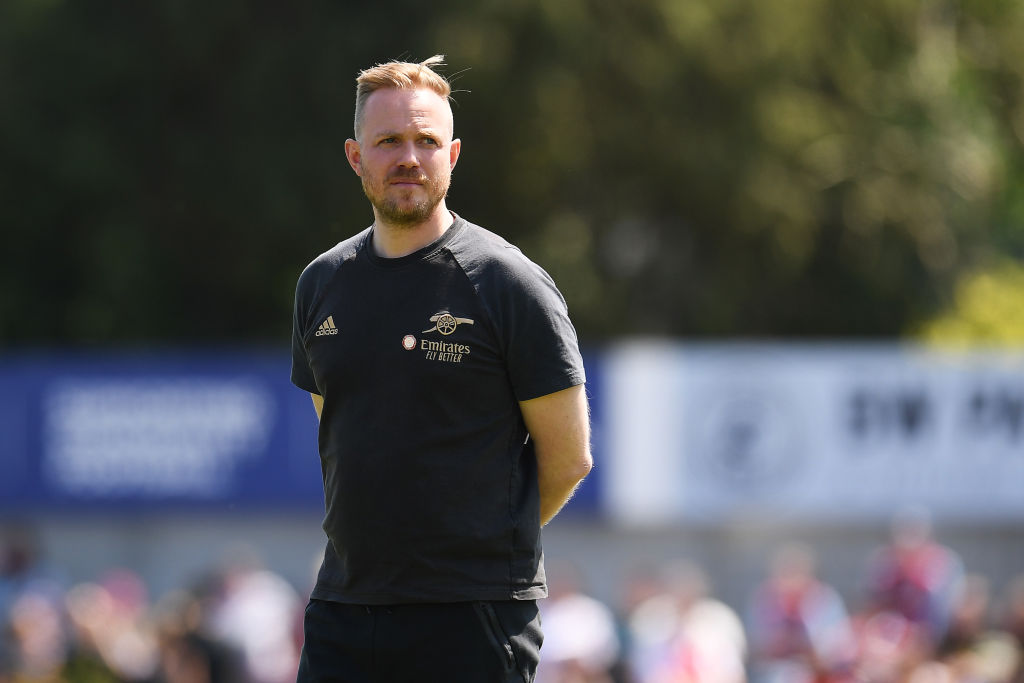 Eidevall is the current manager of WSL outfit Arsenal. While the Swede will soon start preparations for the domestic new campaign, he is set to offer his services to the BBC for the tournament – just as he did at Euro 2022 last summer. 
Scott Booth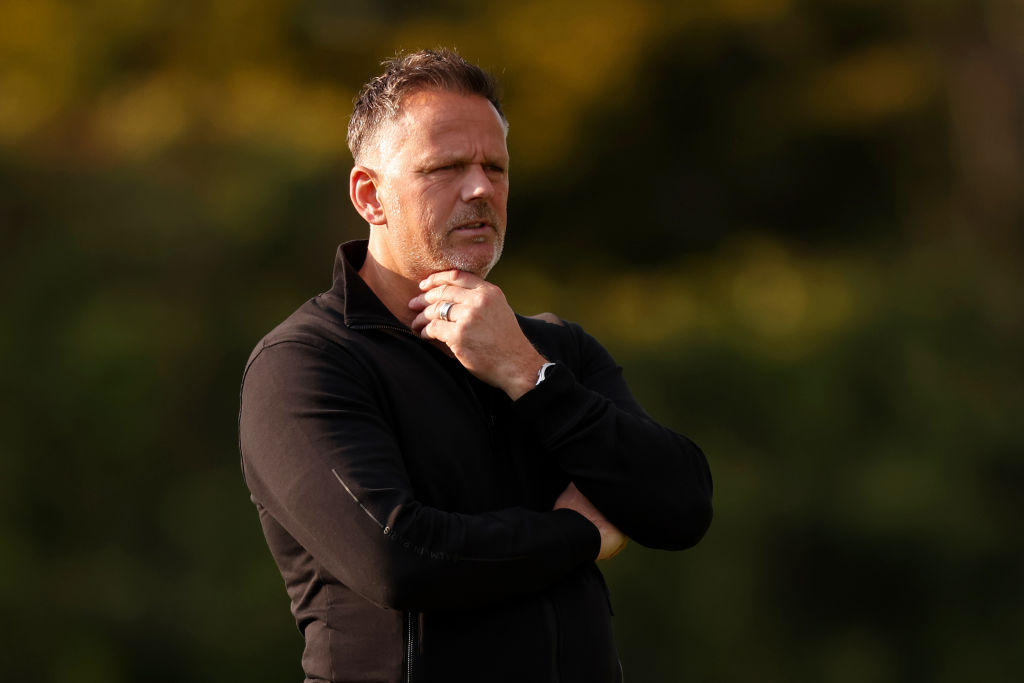 Scott Booth currently manages Lewes in the Women's Championship, and recently helped the club reach the semi-finals of the FA Cup. A former professional himself, Booth played for the likes of Borussia Dortmund, Aberdeen and Twente during his career, before venturing into coaching. 
After retiring from football, Booth began a career in broadcasting. He worked as a match co-commentator and pundit for Setanta Sports until its UK broadcasting operation went into administration. He has also worked for STV, BBC Radio Scotland and ESPN. 
BBC's World Cup commentators
Robyn Cowen
Robyn Cowen is the lead commentator on the BBC for women's football. She has also been a prominent voice on Match of the Day since 2018, joining the BBC in 2011, working primarily on radio before her move to MOTD.
Jonathan Pearce
Jonathan Pearce has been commentating on the BBC since the 1990s and is also known as the voice of cult show Robot Wars on the BBC. Pearce is also a prominent voice in women's football and has frequently commentated on women's tournaments in his time on the Beeb.
Vicki Sparks
Vicki Sparks is a journalist and football commentator for BBC Sport and BT Sport. In 2018, she became the first woman to commentate on a live men's World Cup match on British television, when she covered Portugal's 1-0 win over Morocco.
HOW TO WATCH THE WOMEN'S WORLD CUP
Watching the World Cup in the UK is free, provided you already have a TV license. If you're out of the country, we've got a full guide on how to watch World Cup 2023 live streams from anywhere in the world.
EVERY BBC GAME AT THE WOMEN'S WORLD CUP
Matchday 1
Thursday, July 20
New Zealand vs Norway (8am BST – BBC)
Friday, July 21
Nigeria vs Canada (3.30am BST – BBC)
Spain vs Costa Rica (8.30am BST – BBC)
Saturday, July 22
United States vs Vietnam (2am BST – BBC)
Zambia vs Japan (8am BST – BBC)
Denmark vs China (1pm BST – BBC)
Sunday, July 23
Sweden vs South Africa (6am BST – BBC)
Netherlands vs Portugal (8.30am BST – BBC
Tuesday, July 25
Colombia vs South Korea (3am BST – BBC)
Matchday 2
Wednesday, July 26
Span vs Zambia (8.30am BST – BBC)
Thursday, July 27
United States vs Netherlands (2am BST – BBC)
Australia vs Nigeria (11am BST – BBC)
Friday, July 28
England vs Denmark (9.30am BST – BBC)
Saturday, July 29
Sweden vs Italy (8.30am BST – BBC)
France vs Brazil (11am BST – BBC)
Sunday, July 30
South Korea vs Morocco (5.30am BST – BBC)
Matchday 3
Sunday, July 30
Norway vs Philippines (8am BST – BBC)
Switzerland vs New Zealand (8am BST – BBC)
Monday, July 31
Ireland vs Nigeria (11am BST – BBC)
Canada vs Australia (11am BST – BBC)
Wednesday August 2
South Africa vs Italy (8am BST – BBC)
Argentina vs Sweden (8am BST – BBC)
Thursday August 3
South Korea vs Germany (11am BST – BBC)
Morocco vs Colombia (11am BST – BBC)
From kick-off times and the squads, to the ball and the weather, we've collated everything you need to know about the Women's World Cup all in one place