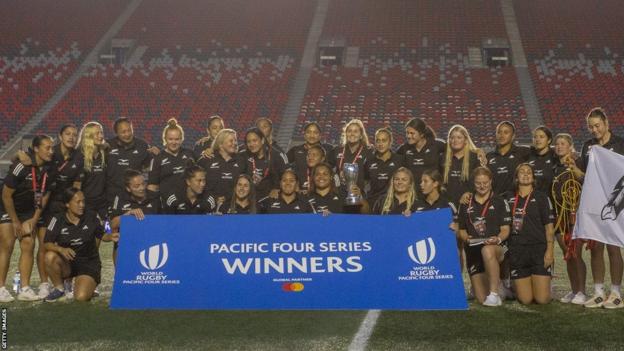 New Zealand beat the United States 39-17 to win the Pacific Four Series title for the second year in a row.
The USA started strongly and took a 17-5 lead into half-time but the Black Ferns raised their game in the second half.
"It was a real tough game but we found a way," said Maiakawanakaulani Roos, at 21 making history as the youngest-ever Black Ferns captain.
Canada thrashed Australia 45-7 to finish second in the series.
Tyson Beukeboom, making her 60th appearance for Canada, scored a hat-trick for the hosts.
"It's such an honour to be able to put this jersey on in the first place, let alone 60 times," said Beukeboom.
"And to be able to do it in front of this crowd and score three tries, which I've never done and probably won't ever do again, is just so exciting."