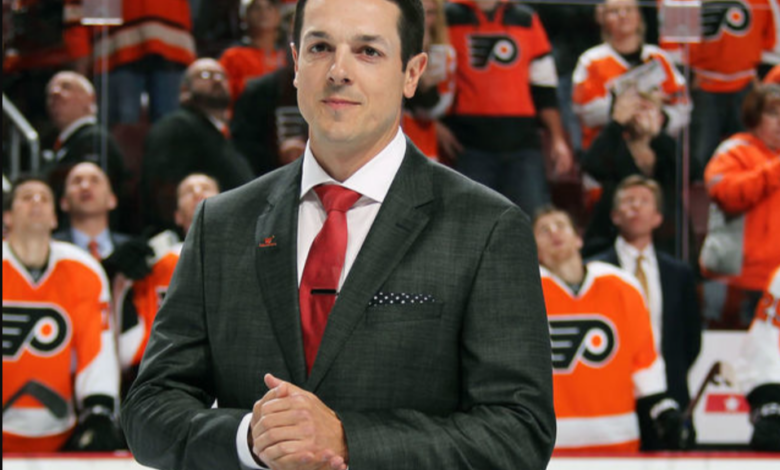 Daniel Briere, the new Philadelphia Flyers general manager, is ready to make his mark on the organization.
The Flyers have already completed the largest trade of the offseason, sending Ivan Provorov to Columbus as part of a three-way transaction with the Kings and Blue Jackets. Defenseman Sean Walker, goaltender Cal Petersen, prospect Helge Grans, three draft picks—including the 22nd overall pick—and other players were acquired by Philadelphia in the transaction.
"Adding another first-round pick this year in the Provorov trade gets our amateur scouts really excited to have two cracks at it," Briere said on the "Ray and Dregs Podcast" on Friday.
Since being appointed as Philadelphia's full-time general manager in May, Briere hasn't been afraid to start the rebuilding efforts. Several Flyers players, including goalkeeper Carter Hart, defenseman Tony DeAngelo, and forwards Kevin Hayes and Scott Laughton, are said to be available for trade.
Philadelphia has gone three seasons without making the playoffs, which is the worst postseason drought in franchise history since it went five seasons without making the playoffs from 1990 to 1994.