Taipei long jumper Lin Yu Tang had been struggling to reach eight metres for the last couple of years. He appeared to be stuck on 7.95.
However this year, he won the Indoor Asian gold in February with 8.02m and in May produced a personal best 8.12m in an Osaka meet.
So when Tang came up with an 8.40m jump in his fourth attempt at the Asian Championships in Bangkok on Saturday, the world's third best jump this year, M. Sreeshankar could not believe his eyes.
"I know he is a good jumper, still it was a surprise for me," said Sreeshankar, the No. 2 in the World list this year.
This year is a long one for the country's top athletes. After the Bangkok Asians, they will have to get ready for next month's World Championships in Budapest and then for the Asian Games in Hangzhou in September.
The 8.37m that came with the Asian silver on Saturday also saw Sreeshankar achieve the qualification standard (8.27m) for next year's Paris Olympics. The qualification gates for Paris opened on July 1 and the 24-year-old Indian is thrilled that he is an early bird.
"The first target in Bangkok was to qualify for the Olympics. And now that I have done that, I will open my 2024 season very late, only by May or June," said the Commonwealth Games silver medallist.
That he believes would help him recover well after the hard 2023 season and return fresh for next year.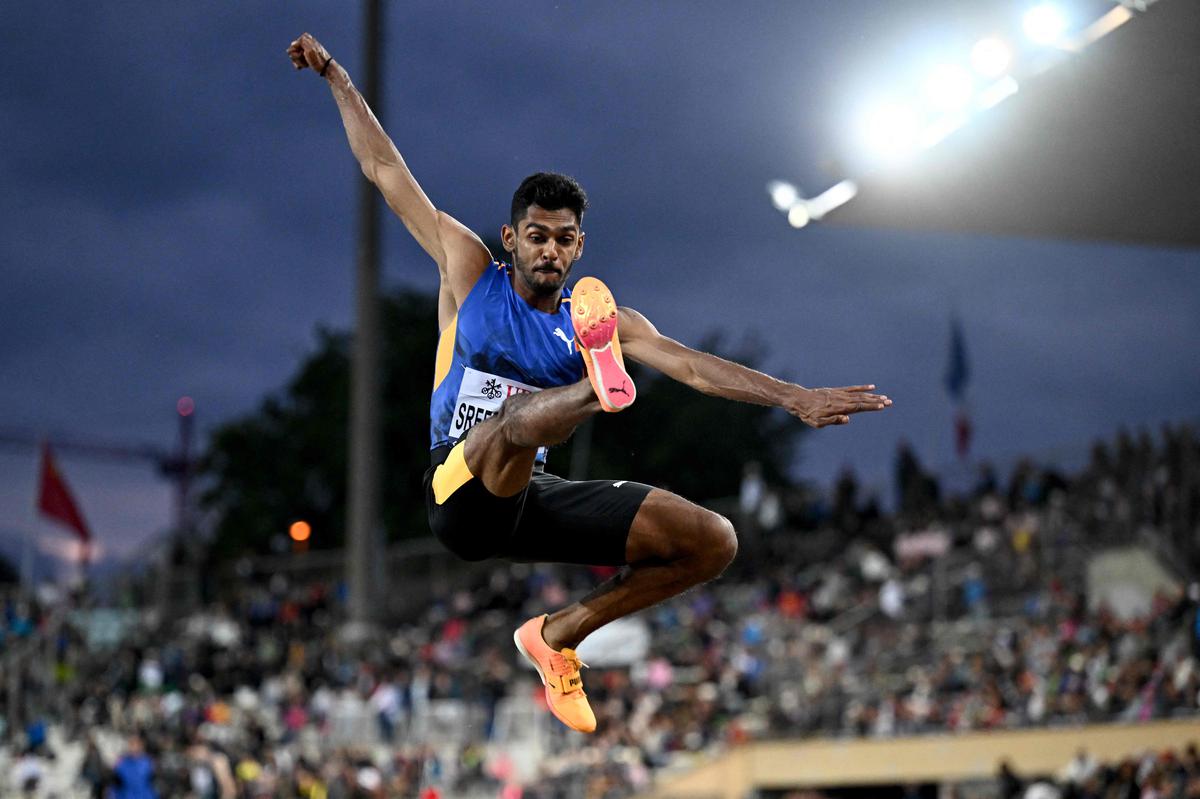 Having finished third in the Paris Diamond League this year, Sreeshankar is a confident man now.
"This season has helped me adapt to different kinds of conditions. I knew the weather here (in Bangkok) was similar to Bhubaneswar. And my body responds well to warm weather," he said.
"The key aspect today was the warm-up. I precisely prepared a warm-up schedule, how to do it, when to do it and all that. The competition started at 4.10 p.m. and ended at 6.15… some solid two hours. And the preparation helped."