Hi everybody! I can't believe we're already 10 races into my rookie season. The last couple of Grands Prix have been positive for me and I feel like I'm going in the right direction…
Adjusting to life in Formula 1
It's been an up and down season but I can see the progress. The things we have been working on are starting to show up. All that being said though, every weekend is just as difficult as the previous one. There's still a lot of work that needs to be done. We will try to keep building on it and improving.
READ MORE: 5 Winners and 5 Losers from the British Grand Prix — Who shone the brightest at Silverstone?
The difference between racing in other series and F1 is that in F1, everyone is consistently quick. You have 19 other drivers who are going to be on the limit of what they have, whereas in F2, you can probably get away with not being perfect on the day and you're still in the top-five.
To stay performing at a high level is challenging but as long as we keep improving each weekend, which I think we are, that's all I can ask for.
I'm starting to gel with my engineers better; they know exactly what I need. Suddenly, everything is starting to click a lot better and a lot easier, and everything is just much smoother. I'm seeing more chemistry already and that makes a big difference in a race weekend to dial the car in to extract the lap time from it.
The team has had my back since the end of 2021. The support and belief has been there since day one, and as a young driver that is all I can ask for. It keeps me motivated to keep working hard for the team. I know how much they want it for me, and that's always nice to see. It's extremely beneficial. I know through the tough times they have always had my back – and I've always had theirs.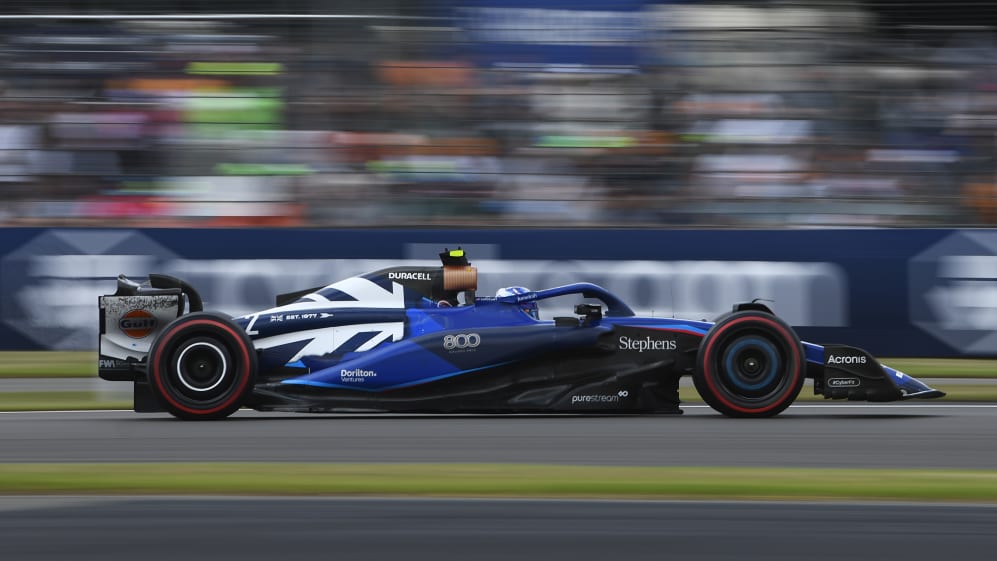 A return to Silverstone
I'm pleased with my last two race weekends. I can feel I'm getting more and more comfortable with the car and starting to drive it the way it needs to be driven.
At Silverstone, the car was great all weekend – and it was a great for Alex to score more points for the team. I was at the factory at Grove on Monday and it was great to see how everyone was super excited. They were buzzing that Alex scored points and I had a great drive.
READ MORE: Albon lauds 'strongest weekend so far' as more points see Williams leapfrog Alfa Romeo and Haas in standings
Everyone at the team is working so hard – and it's paying off. They are excited to see the trajectory of the team and the way it's heading. They were saying they were screaming at their TVs when Alex passed Carlos at Silverstone! The excitement is real.
Bonding with my team mate
Alex and I get along extremely well. We are definitely good friends. We have a good laugh outside of the car, and it's really enjoyable to be able to sit alongside him in the weekends.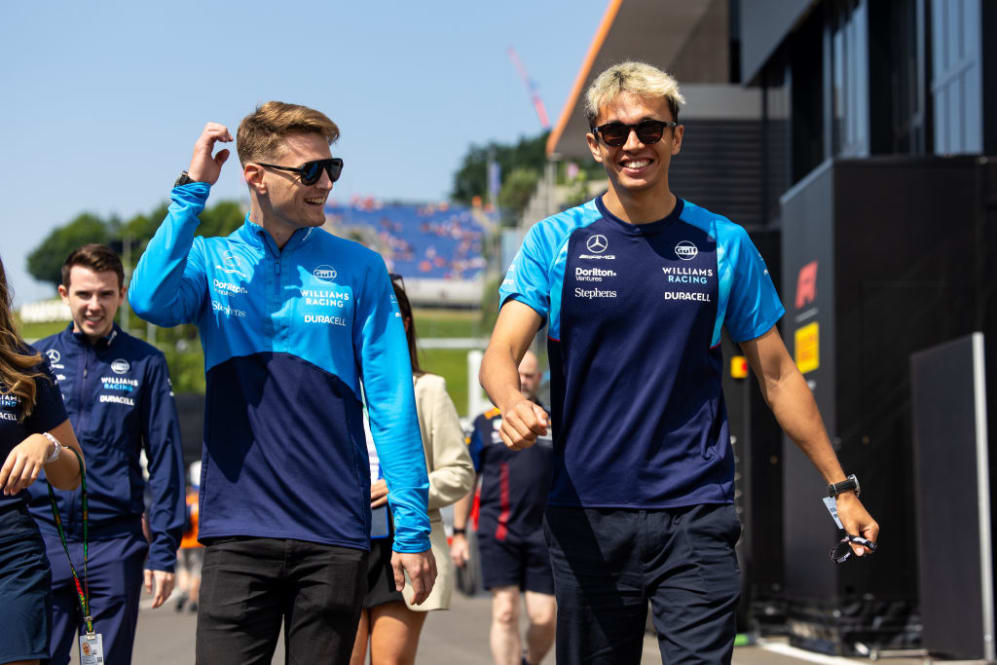 From a driving perspective, he's performing at the level I need to get to. He's driving incredibly. It's great for me as it's pushing me out of my comfort zone. He's pushing me to be a better driver, he's showing me the way to be a better driver as well. The amount I can learn from him is huge.
I personally think he's been one of the best drivers on the grid this year, so to have that as a benchmark is perfect and it shows me exactly where I need to get to. I'm on that path.
READ MORE: POWER RANKINGS – Where do the drivers rank after an entertaining 2023 British Grand Prix?
Off-track escapades
After I drove Alex and myself around in Miami, it was his turn to take the wheel when we did a similar road trip in Monaco ahead of the race weekend. 
We drove a classic Mercedes around the track and then explored some cool locations in Monaco. He maybe scared me a few times! I think drivers are the worst passengers! We hate it. I don't know why. We just prefer to be in control.
Logan Sargeant vlog: Road trip to Monaco
Away from the track, I've been playing a lot of golf. It's the perfect way for me to get away from the racing. I get four to five hours completely off my phone. No one can bother me, it's just an enjoyable day out with friends and a really good way to recharge.
I also got to go home to Miami for a couple of days before Canada which was nice. I saw my family and got out on the water. And I played some Padel with Ben my trainer. We played against Oscar [Piastri] and his trainer Kim. Me and Ben won – just saying!
THIS WEEK IN F1: 10 quiz questions on all the F1 news after the British Grand Prix
We also did an appearance at a Williams pop-up store in London's Piccadilly ahead of Silverstone. The number of fans there was insane. It was great to engage with them and it seemed like everyone enjoyed it.
Other than that, it's just been the usual – training, resting and my PR guy Connor has been keeping me busy as always!
This tweet has been removed from Twitter
Aiming to finish the first half of the year strong
I'm excited about the next two races in Hungary and Belgium. I head to those off the back of two really good weekends – and want to maintain the momentum. I'm going to two tracks that I know very well, and where I know I can perform well.
Hungary might be a difficult one for the team if I'm being honest because the track characteristics won't suit us as much, but we'll go back to Spa with a really good package for its long straights – and we believe we can hopefully score there.
READ MORE: HINCH'S HEROES – Who makes Hinch's top 5 after a scintillating Silverstone weekend?
I'm looking forward to finishing this first part of the season strong and getting a bit of rest and recovery after that.
As ever, thanks for following me – and for all the support. I'll chat to you soon.
Logan