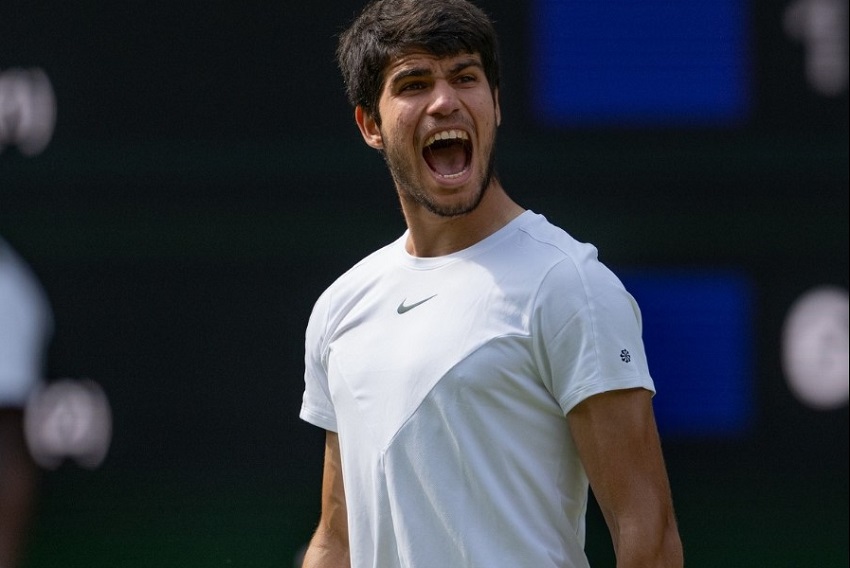 In an exhilarating five-set battle, Carlos Alcaraz emerged victorious over Novak Djokovic, capturing his first Wimbledon Championship on Sunday. The thrilling match unfolded as the world's top-ranked player secured a 1-6, 7-6 (8/6), 6-1, 3-6, 6-4 victory.
At the esteemed Centre Court in London, Djokovic initially commanded the stage, dominating the proceedings and securing the opening set with a convincing 6-1 scoreline. However, Alcaraz displayed tremendous resilience and mounted a spectacular comeback in the second set, pushing it to a tiebreaker.
With unwavering determination, the world number 1 emerged triumphant, clinching the second set with a 7-6 (8/6) triumph. Alcaraz continued to assert his dominance, impressively claiming the third set by a comfortable 6-1 margin. Nevertheless, Djokovic showcased his exceptional skills, launching an impressive counterattack and forcing a fourth set victory with a score of 6-3.
In the final set, Alcaraz made a pivotal breakthrough, breaking Djokovic's serve once, ultimately securing the decisive victory. This crucial moment enabled him to triumph with a 6-4 score, capturing the championship and etching his name in Wimbledon history.